Community Emergency Response Team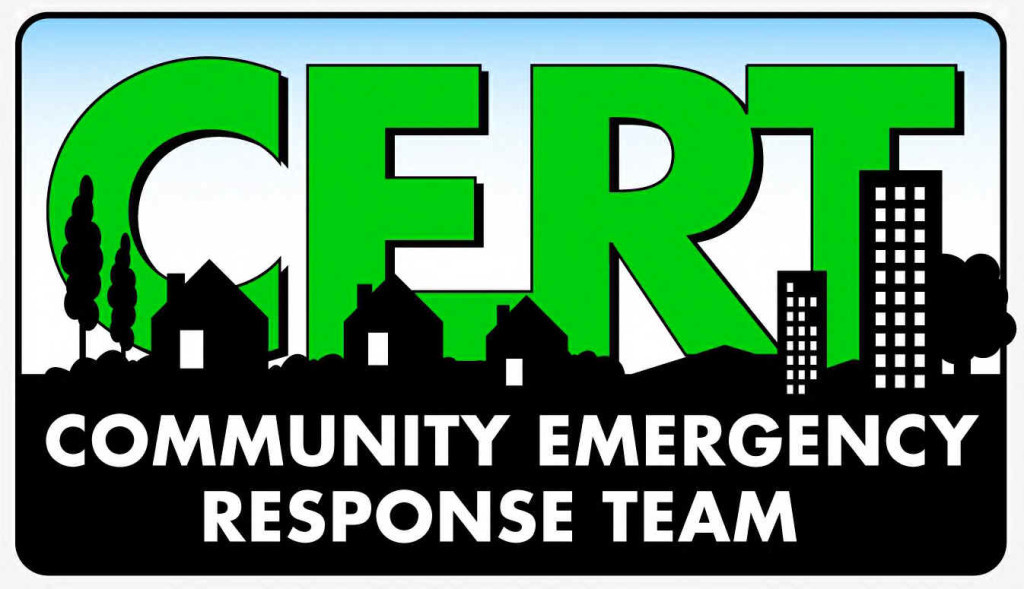 Trains Families to know how to take care of themselves before, during, and after a disaster.
Tooele County Emergency Management is a proud partner in the federally based and nationally recognized Community Emergency Response Team program. TCEM has been organizing, training, and equipping local CERTs almost since the program was first organized. Currently there are more than 250 CERT members living or working within our county.
The CERT program provides standardized training which equips citizens with the skills necessary to respond during large emergencies and disasters. It's a perfect example of neighbors helping neighbors.
Training includes:
Small Fire Suppression
Basic First Aid
Medical and CERT organization and operations
Disaster Psychology
Light Search and Rescue
Terrorism awareness
Hands on skills
CERT trained people exist within our schools and in our own communities as well. TCEM has authorized qualified CERT trainers within the county. Those instructors enlist and instruct volunteers in CERT operations and procedures. Trained CERT members are organized into neighborhood teams based on their places of residence.
Why Should I take CERT Training?
CERT training is a skills oriented training which gives participants opportunity to practice the skills that could potentially save a life. One of those lives may be a family member. When you embrace the knowledge and skills that are taught in the CERT training you are giving your family peace of mind in a variety of situations. You can potentially save a life of someone you love.
The saying goes "It's not if, it's when." There will be "things" that happen in life that will largely be not so overwhelming by having the knowledge of how to prepare for those "things" and how to react in those situations.
That is why you should become trained NOW.
Doing the Greatest Good for the Greatest Number in the Least Amount of Time