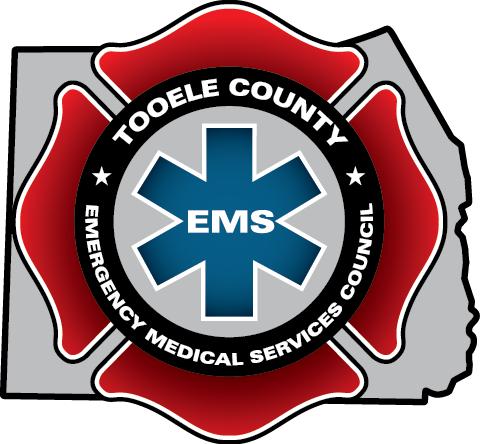 Why would you see multiple vehicles responding?
At times, you may see multiple vehicles responding to an emergency due to the nature of the emergency. When you call "911" the dispatcher will ask you certain questions, so they know who and how many responders they need to send. The responders may include multiple ambulances, law enforcement, and fire apparatuses all responding to the same call.
Why would two or more ambulances respond?
In some cases, the nature of the emergency requires more than two trained personal. Multiple ambulances may be sent to provide the best possible care for that specific emergency or if there are multiple patients.
What to do if you are driving and see an Emergency Response Vehicle with its lights and sirens on?
Slow down and pull over to the right. If you are in the intersection, pull through the intersection and pull over. All emergency responders are trained in Emergency Vehicle Operations (EVO). In this training, we are trained to respond to the traffic/weather conditions, safe driving, and vehicle handling. At times, you may see emergency responders going into oncoming traffic to avoid certain conditions. Once again, responders are trained to respond in these types of situations and safety for everyone is the top priority. After the emergency vehicle has passed, make sure you double check to see if there is another responder following the first responder before you pull back into traffic. This includes ambulances, law enforcement, and fire apparatuses.
Services Provided:
Mountain West Ambulance's primary role in the community is to provide Advanced Life Support Emergency Medical Services to Tooele County. We also provide staffing and stand-by ambulances for events in the community and local business's. We are able to provide training such as; CPR, first aid, and other medical trainings. We also preform Interfacility and residential transfers for various healthcare facilities within the county.
Why would you see the crews around town instead of at their station?
Our employees work 48 hours in a row. During that time, they may need to shop for meals, eat, or conduct physical training. Even if they are away from the station, they will still respond to any emergency. It is Mountain West Ambulance's policy that the crews must be able to respond to all emergencies with in three minutes of being notified at anytime, day or night.
Station locations:
Currently, we have three stations. One is located in Tooele City which houses two ambulances, one is in Stansburry which is located at the Mountain West Springs Clinic near-Soelbergs Market, and our final one is located in Grantsville City near City Hall. Our Rush Valley and Vernon ambulances are currently being housed by the local Fire Departments.
Staffing:
We currently staff four full-time ambulances and two "On-Call" ambulances. All of our full time ambulances are staffed 24 hours a day and seven days a week by a Paramedic and an Advanced EMT (or another Paramedic). Our "On-Call" personal are in Rush Valley and Vernon. These ambulances are only in service when they are needed for an emergency response but they are always in the townships. Currently, Mountain West Ambulance employ's 22 Paramedics, 15 Advanced EMT's, and 1 EMT Basic.
What is the difference in certifications?
Every emergency responder is required by the State of Utah to achieve and maintain a responder certification. These certifications vary in skill-sets and education, but all are required to know the skills from lower certification levels.
An EMT-Basic performs basic life support such as wound care, splinting, oxygen therapy, assistance with administering prescribed medications (epi pens and inhalers), collecting vital signs, and patient assessments. The also hold a certification from the American Heart Association in CPR Healthcare Provider.
An Advanced EMT (formally known as an EMT-Intermediate) holds certifications by the American Heart Association in Advanced Cardiac Life Support and Pediatric Life Support, and receives training to perform lifesaving medical interventions such as; placing a supraglottic airway device, intravenous/intraossesous catheter placement, cardiac defibrillation, electrocardiogram (EKG or ECG) interpretation, medication administration.
A Paramedic is the highest level of certification Utah offers in EMS. It requires knowledge of medical interventions including; endotracheal intubation, cricothyroidotomy, advanced pharmaceutical interventions, needle decompression, and cardiac pacing.
Cost of Emergency Medical Services:
Mountain West Ambulance's billing is based off of the Utah State Law. A patient will not receive a bill unless they are transported. If they are transported, there are three different rates depending on the interventions preformed or needed and distance transported. Mountain West Ambulance does not receive any subsidizes from the local government or through tax collection. For more information on this you can refer to the Utah Bureau of Emergency Medical Services web page (https://www.health.utah.gov/ems/rulereg/ ).
If you have questions regarding your bill please contact Joe Carnell, Mountain West Ambulance Director at 1-435-843-8745.
Where do we transport to?
As an emergency medical service, we can only transport a patient to an emergency department or transfer care to another EMS provider such as an Air Medical Response unit. It is Mountain West Ambulance's policy to transport the patient to the most appropriate facility. If the patient is unstable, that patient will be transported to the nearest emergency department to be evaluated and treated by an emergency department physician or possibly transferred to an Air Medical Response unit for quicker transport to an appropriate facility. If the patient is stable, Mountain West Ambulance will transport the patient to any facility requested by the patient, as long as it is within a reasonable distance.
When we preform interfacility transfers, Mountain West Ambulance will transport the patient to the accepting facility directed by the physician caring for the patient at the time of transport. This may include another emergency department, an Intensive Care Unit, another hospital department, long term care facility, specialized health facilities, and at times, when certain criteria is met transporting the patient to their residence.
Who should you contact?
We have an On Duty Administrator at all times. If at any time you have questions or concerns, please feel free to contact them anytime, day or night. Their phone number is 1-435-841-9651. You may also contact the Mountain West Ambulance Director, Joe Carnell, at 1-435-843-8745 or email him at joe_carnell@quorumhealth.com